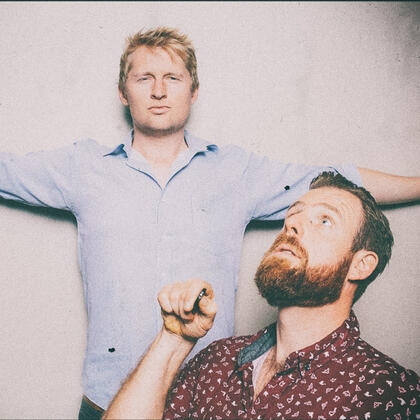 Wedding Photography Podcast
---
FUJI X100V GIVEAWAY DETAILS!

Ok snappers, here's how you can win your very own Fuji X100V!!!

It's super easy:

Step 1 - Follow @thesnappeningpodcast on Instagram instagram.com/thesnappeningpodcast
Step 2 - Take a selfie and make an insta story
Step 3 - Paste this message in the post...

Are you a wedding photographer? Check out @thesnappeningpodcast to win a Fuji x100v!

Step 4 - Make sure the link works properly and then press send!
Step 5 - This is crucial if you want to win! Take a screenshot of the post and email it to thesnappeningpodcast@gmail.com
Step 6 - Repeat once per day as many days as you like until episode 100 when we make the draw!!!

Good luck!
Join Greg and Thom for your weekly dose of wedding photography insights, cats, classic European cars and wine.
Greg and Thom are old friends from New Zealand and Australia. When they're not talking utter rubbish, discussing 15 year old European cars, drinking medium-priced reds or watching cat videos, they're shooting weddings in their home countries and around the world. When they get together, their playful banter never ceases to make their wives cringe – so they decided to put it on a Podcast for all to "enjoy".

They just needed a catchy title… And thanks to their wives' amazing brains… The Snappening was born.
Go straight to out iTunes Podcast page, or click here for episodes.
---